Open Positions at Our Schools
At all CAPS schools, we understand that teachers and leaders are the greatest resources we can offer our scholars. Each year, we advertise positions in Asbury/Neptune, Paterson, and Plainfield/North Plainfield. Click here to explore positions and apply.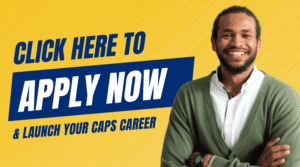 Some key reasons to work at CAPS are shown below.
Collaborative, Supportive Colleagues
Our staff support each other in countless ways, both professionally and personally. Our leaders actively create space for collaboration and mutual support. Our teachers work together on curriculum and instruction.
Professional Learning
Students leave early every Friday afternoon so that staff can collaborate. Also, the full network of teachers and leaders meet together on special days throughout the year to reinforce the community and to explore topics of value to everyone.
Outstanding Support
Our caring leaders aim to support teachers both in and out of the classroom. In addition, most teachers have access to coaching for personalized professional growth.
High-Quality Curriculum and Resources
CAPS creates its own curriculum and uses top-notch resources to support our curriculum. We constantly reexamine the quality and appropriateness of those resources, which teachers and site leaders play an integral role in choosing.